Melinda Cassiere is a 35-year old married mother of two. She has a seven-year old son and a six-year old daughter who are Groton Public Schools students. She has resided in Groton since February of 2012.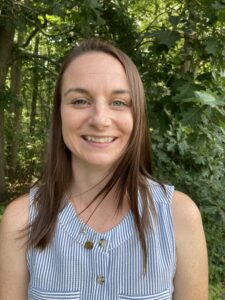 Before stepping away from her career to raise her family, she had once dedicated her life to public service. While in college earning her Bachelor's Degree in Criminal Justice – Investigative Services from the University of New Haven, she volunteered as a firefighter earning her Firefighter I certification while going to school full-time and working part-time.
A few months after earning her degree, she was hired as a police officer and served as a Crisis Intervention trained officer before leaving her career when her son was born. Both of these experiences have given her a unique public safety experience in both police and fire that she can bring to the council.
She has now served on the RTM for the past two years. She is the RTM Town Council Liaison and has served on the Public Safety Committee and the Civilian Oversight Research Committee. She also volunteers for Groton Soccer Club helping to coach 6/7 soccer.
Melinda is a public safety advocate having fiercely supported the new paid social worker for the Town of Groton Police Department and wants to continue to make positive change in all aspects of public safety in our community. She is also a 'Mom' and wants to make sure that our community maintains affordable, safe, and a place for families to thrive.
During the pandemic, Melinda trained for and ran her very first marathon alone during a "virtual" version of the Hartford Marathon. This is the perfect example of how Melinda goes through life: she works hard, she strives to always do the right thing, and she keeps going no matter how hard each mile gets.