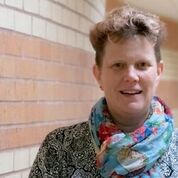 I am a Licensed Clinical Social Worker currently in private practice. I currently serve on the Board of Education. I have lived in Groton with my Husband Harry Watson for the past 34 years. Together we have 3 adult children.
Member of the Groton Board of Education for the past 8 years, currently the Chair
I love to paint, spend time with family and friends and take care of the menagerie of pets
Active member of Union Baptist Church for the past 28 years
I am excited about the new school buildings and the academic initiatives that are being developed. I am proud to serve on the board. Groton proud.