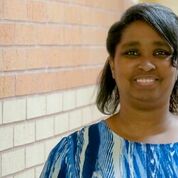 For almost 12 years, I have worked at the City of Groton Police Department as the Chief's Administrative Secretary. I am a lifelong resident – 1991 Fitch graduate. I have two daughters, one in college and the other a senior in high school.
Currently a Groton Town Councilor
Co-Girl Scout Leader
New London Music Booster Acting President
Volunteer with the New London Talent Show
On the Representative Town Meeting for District 2 from 2013-2017
I believe in contributing to my community and want to see it grow. To encourage others to become involved in government and keep moving Groton forward.