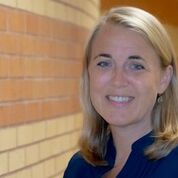 Jill served on Groton City Council for 4 years, the City's Youth Advisory Board and was recently elected to the RTM. Jill works for the City of Groton and has lived in Groton for over 20 years with her husband and three children.
Executive Administrator for the Mayor, City of Groton
Member, Representative Town Meeting 2019
Groton City Councilor 2015-2019
City of Groton Youth Advisory Board 2014-2018
USS Connecticut Ombudsman 2002-2005
I am seeking a new opportunity to serve my community.