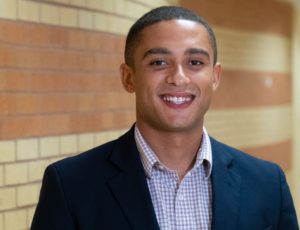 Aundré is an aide to State Treasurer Shawn Wooden. He previously served as State Representative for the 41st district. He is a lifelong Groton Resident.
Youngest person ever elected to the Connecticut House of Representatives
Active member of the Groton Town Council
City of Groton Planning & Zoning Commission
Southeastern  Area District Board of Directors
Promoting long-term fiscal stability and smart growth. Prioritizing sustainability, energy efficiency, preservation, and resiliency. Investing in transportation and IT infrastructure.