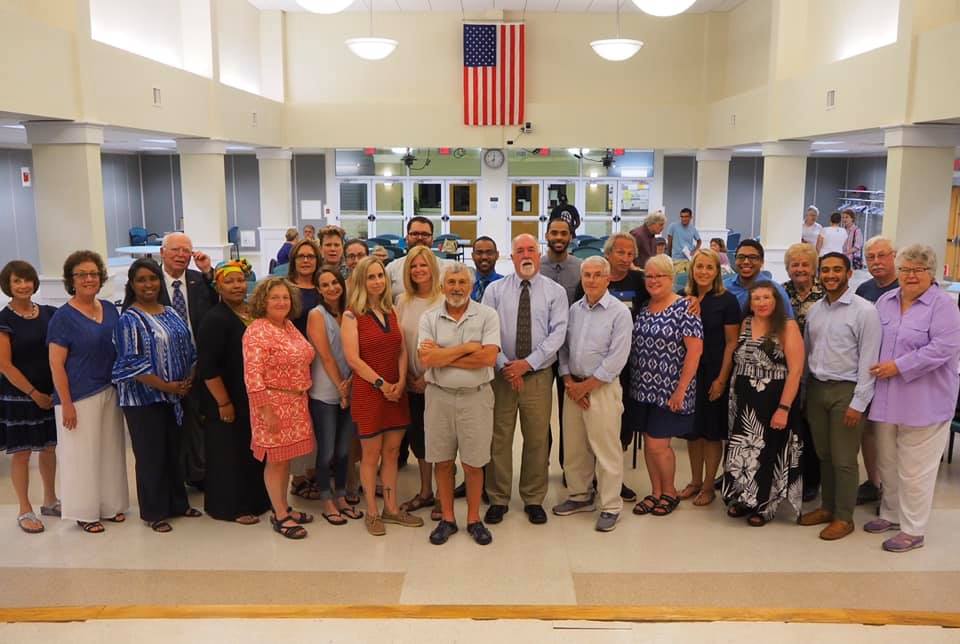 We are Groton residents, Democrats, interested in being active in the local, state and federal government. We recruit residents to run for local office, including Town Council, Board of Education, and Representative Town Meeting, and to serve on local Boards and Commissions… like the Library Board, Recreation, Planning, Zoning, Board of Assessment Appeals, Historic District, Shellfish etc… We raise 6-8 thousand dollars a year to conduct election related activities. We raise donations throughout the year to fund the election of Democrats, your donations are always welcome.
If you're interested in serving on the GDTC, please contact Conrad F. Heede or Natalie Burfoot-Billing. Conrad can be reached at cfheede@aol.com or (860) 800-4784. Natalie can be reached at natalieburfoot@aol.com or (860) 536-2558.
Groton Democratic Town Committee
Term March 2020 to February 2022
Officers
Chairman – Conrad F. Heede
Vice Chair – Natalie Billing
Secretary – Wilmer Lambert
Treasurer – John Wirzbicki
Deputy Treasurer – Dane Stevenson
Nominating – Nancy Mello Miller
Members
District 1 – Joe de la Cruz, Tammy Delacruz, Adam J. Puccino, Sr., Roscoe Merritt, Wilmer Lambert, Jeanne Rogers, Jake Troy, Lisa Luck, Aline Shulman, Matthew Shulman
District 2 – Syma Ebbin, Patrice Granatosky, Juliette Parker, Betsy Moukawsher, Keith Hedrick, Portia Bordelon, Bev Washington, Doris Pulaski, Joe Zeppieri, Aundre Bumgardner, Jane Guiliani, Ian Thomas
District 3 – Conrad Heede, Liz Duarte, Paul Duarte, Jill Rusk, Dane Stevenson, Lee White, Emma Palzere Rae, Autumn Hanscom, William Rae, Rashaad Carter, Reginald Stanford, Albert Colon
District 4 – Nancy Driscoll, Chris Conley, Rosemary Robertson, Lian Obrey, Judith Strode, Shawn Powers, Michael Whitehouse, Sue Hainline, Kristen Powers, Amy Whitehouse
District 5 – Kathy Neugent, Richard Dixon, Anne-Marie Foster, Gary Welles, Juan Melendez, Rita Volkmann, Melinda Cassiere
District 6 – Natalie Billing, Ellen Buckhorn, Carole McCarthy, Peter Roper, Rita Schmidt, Barbara Tarbox, Dana Semeraro, Kate Richards, Rachael Franco, Katrina Fitzgerald, Kathy Busse, Al Fritzsche, Cutter Oliver, Dan Gaiewski, Joanne Doyen, Cindy Fortner
District 7 – Liz Porter, Nancy Mello Miller, Mary von Dorster, John Wirzbicki, Bob Frink, Don Levenson, Clarence Casper, J. Bruce Jones, Jim Hutson, Nancy Codeanne
Non-voting Members
Emeriti Members
Ruby Silva, Elissa Wright, Jim Loughlin, Richard Semeraro, Dee Harrell, June Evered, Fred Allen
Bylaws
Download a copy of the new draft bylaws as of 4-18-20.